CCCMC Chairman Jiang Hui invited to meet with Djibouti Ambassador to China at the Djibouti Embassy
On February 16, 2022, at the invitation of H.E. Abdullah Miguil, Ambassador Extraordinary and Plenipotentiary of the Republic of Djibouti to China and acting head of the African Mission to China, CCCCMC Chairman Jiang Hui visited the Djibouti Embassy in China.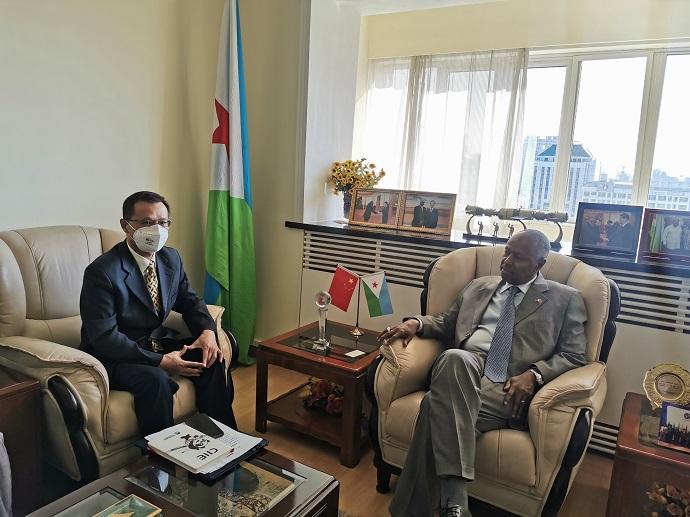 Jiang Hui introduced CCCMC and the work of the Alliance of Chinese Business in Africa for Social Responsibilities (ACBASR) , and invited the ambassador and diplomats of the African Mission to China to attend the "Chinese New Year reception of ACBASR" to be held in Beijing on February 25.