2021 Foshan foreign trade transformation and upgrade base online docking meeting--Pakistan special session held smoothly
The 2021 online docking meeting of Foshan Foreign Trade Transformation and upgrade Base--Pakistan special session, hosted by CCCMC, was successfully held from September 13 to 17, 2021.
A total of 31 foreign trade enterprises in Foshan attended the docking meeting. According to the intention of the purchasers, considering that the products of Foshan participating in this online docking activity are of high grade and the enterprises are representative, CCCMC has stepped up its efforts to invite purchasers. According to statistics, our enterprise participated in a total of 238 "one-to-one" docking activities, with an average of 7.7 buyers per enterprise.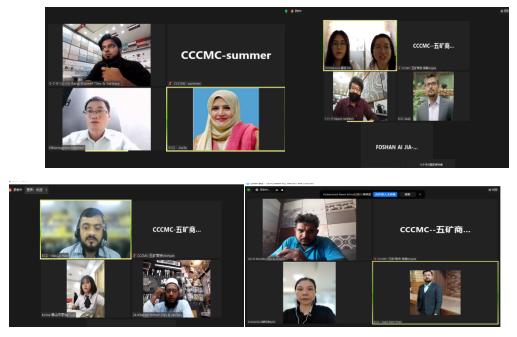 According to the statistics, through the online docking negotiation activities in this field, 31 Foshan enterprises have established communication and contact channels with 103 Pakistani purchasers, and some enterprises have entered the stage of learning product specifications, parameters, inquiry, packaging and other details.
The foreign trade staff of Foshan XinZhongWei Economic and Trade Co., Ltd. who participated in the docking told the staff of CCCMC that among the online docking meetings they have participated in, this meeting had the best effect with the greatest results. Foshan Bestway Building Materials Co., Ltd. has met with eight buyers online, all with online contact information, indicating that the organizers must have done a lot of work to invite such professional buyers, so they must cherish it and do a good job in follow-up work.
Most of the participating enterprises believe that this event will give them a new understanding of the trade potential, market positioning, product demand and purchasing capacity of Pakistan, an emerging market, and will play a positive role in promoting the reaching of trade cooperation.