2022 Zhejiang Export Online Fair (Turkey Station--Hardware Tools) successfully held
The 2022 Zhejiang Export Online Fair (Turkey Station--Hardware Tools) sponsored by Zhejiang Department of Commerce and CCCMC, has been successfully held from March 14th to 18th.
CCCMC made accurate matching in advance according to the exhibits and the needs of buyers, and realized the interconnection between buyers and sellers on the cloud via ZOOM online video conference system.
The participating enterprises believe that this event will give them a new understanding of the trade potential, market positioning, product demand and purchasing capacity of emerging markets, and will play a positive role in reaching trade cooperation.
Through this online trade fair, more than 40 Zhejiang hardware and tools enterprises, including Zhejiang Jinrui Hardware Rigging Co., Ltd., Jiaxing Haina Fastener Co., Ltd., Hangzhou Case Tools Co., Ltd., Zhejiang Pujiang Shengli Industry & Trade Co., Ltd., Zhejiang Chaoyue Hardware and Chemical Co., Ltd., Zhejiang Yaoda Import & Export Co., Ltd, have conducted more than 300 docking activities with more than 100 buyers in Turkey and its neighboring countries.
The Chinese enterprises have established communication and contact channels with buyers, and some enterprises have entered the stage of understanding product specifications, parameters, inquiry, packaging and other details.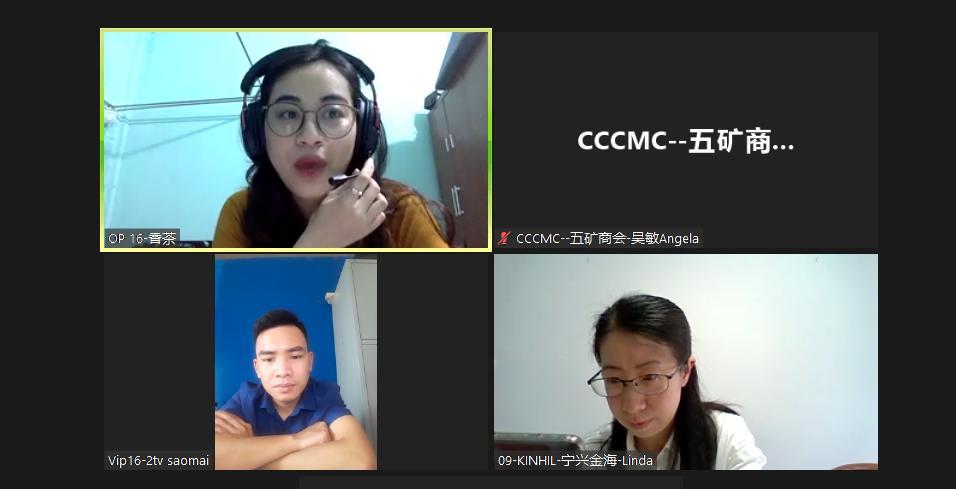 Zhejiang is not only a major province of foreign trade, but also a strong province of digital economy. Transferring offline exhibitions to online through cloud platforms and cloud connections, and transferring offline negotiations to clouds is an innovation of the exhibition model during the epidemic.
2022 Zhejiang Export online Fair (Turkey Station--Hardware Tools) has achieved excellent performance in promoting the integrated development of "online and offline", releasing online exhibition information, exploring and promoting certification and recognition.
The participating enterprises spoke highly of the organizational work of CCCMC. Matching sellers with buyers in advance, pre-meeting training, coordination during the meeting, equipped with translators, and assisting enterprises to ask for buyer contact information all save a lot of time in the process of docking with customers and help enterprises match to the most suitable buyers.
Some enterprises, such as Taizhou Guangbo Hardware Products Co., Ltd., Zhejiang Hongke Valve Co., Ltd., Jiaxing Qimu Trading Co., Ltd., Seven Smart Hardware Co., Ltd., Zhejiang Helen Garden Co., Ltd., have reached different purchase intentions with buyers.