2020 International Forum on Sustainable Mineral Supply Chains successfully held in Beijing

On the afternoon of December 2, 2020, CCCMC and the related international authoritative organizations jointly launched "2020 International Forum on Sustainable Mineral Supply Chains and Sustainable Development Week of Supply Chains" (website: smiscforum2020.scimeeting.cn) in Beijing. World Wide Fund for Nature (WWF), Proforest and InFit provided special support for the forum. Nearly 30 authoritative organizations in the field of sustainable development, including OECD, the International Conference on the Great Lakes Region (ICGLR), the London Metal Exchange (LME), the International Council on Mining and Metals (ICMM), CSR Europe, the World Gold Council (WGC), the Responsible Jewelry Council (RJC) and the Responsible Cobalt Initiative (RCI), have established partnerships with the forum. On the first day of the forum, more than 2000 people participated online and offline.

This forum is the first high-level comprehensive international conference on mineral supply chains governance held in China. The forum, with the theme of "Rule Change and Governance Improvement in New Era", is broadcast online and offline simultaneously. It is composed of one main forum, one seminar and five thematic forums. It brings together important leaders and authoritative experts from international organizations, government departments, standards organizations, enterprises in all links of the mineral supply chains, investment institutions, non-governmental organizations and other fields to share best practices and seek sustainable development.

At the forum, Liu Danyang, Vice Chairman of CCCMC, presided over the achievements release ceremony. In the form of short films, the ceremony showed a series of achievements made by CCCMC in the past ten years in terms of standard formulation, tool development, industry initiative, training consultation, risk due diligence, etc.

Jiang Hui, CCCMC Chairman, Su Yu, Second-Level Inspector of the Department of Foreign Investment and Economic Cooperation of the Ministry of Commerce of China, Nishi Dholakia, Economic and Trade Policy Minister Counsellor of the British Embassy in China, and Tobias Kind-Rieper, Global Lead Mining & Metals of WWF, delivered opening speeches. Leaders and experts from international organizations, such as OECD, ICGLR, UNICEF, ILO, WGC, ICMM, RJC, and enterprises of the upper and middle reaches of the mineral supply chain, such as Huayou Cobalt, China Molybdenum Co., Ltd., China Minmetals Corporation and Anglo American PLC, as well as Unilever, Volvo cars, CATL and other downstream representative enterprises, in addition to the International Committee of the Red Cross (ICRC), PACT and other non-governmental organizations, LME, Standard & Poor's and other financial rating agencies, delivered keynote speeches on the views, policy interpretation, experience sharing and trend analysis regarding the improvement of supply chains governance.


Jiang Hui said at the opening ceremony of the forum that the forum focused on the hot spots, difficulties and key issues of supply chains governance, aimed at building an authoritative platform for policy advocacy, cooperation and consultation, mutual recognition of standards, capacity-building, communication and voice, brand promotion, achievements release and experience sharing. It is hoped that through the brainstorming of this forum, the enterprises of China's mineral industry chains will find a new position in a new development paradigm with domestic circulation as the mainstay and domestic and international circulations reinforcing each other, so as to contribute more to the modernization of the industrial chain supply chains and better connect the domestic and international markets.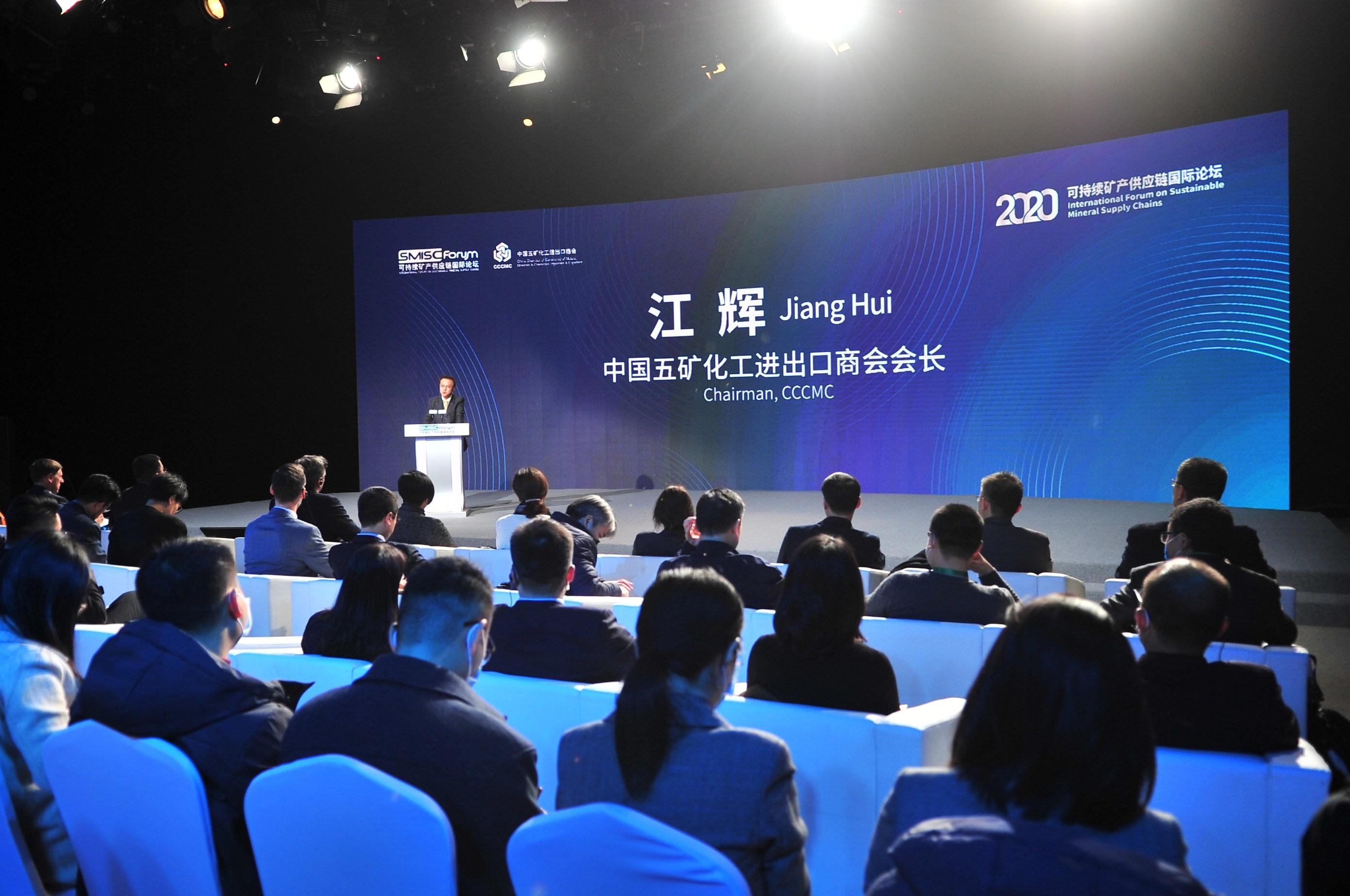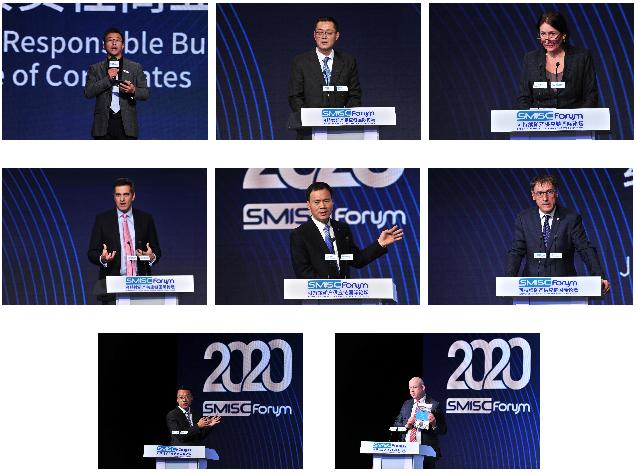 It is reported that the Sustainable Development Week of Supply Chains is still in progress. On December 3, three thematic forums were held with the themes of "Responsible Sourcing in Mineral Supply Chain", "Sustainable Natural Rubber Value Chain" and "Responsible Governance of Cobalt Supply Chain". On December 4, two thematic forums were held with the themes of "the EU Conflict Minerals Regulation – Significance for Chinese Stakeholders/Increasing the Pressure for Due Diligence?" and "Addressing Climate Risks in Soft Commodity Trade and Investment".